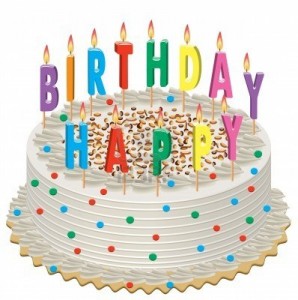 It's a New Year and we have a lot to report. Even though the 2012 holiday break was full of vacation and lots of carefully planned floating holidays, we were closing deals right up through December 27th. After the holiday break and New Years celebrations, all of us were excited to start 2013 off with a bang. So we did.
First, Bitnetix is pleased to announce that we have hired a new full-time account manager, and their first day was yesterday, January 7, 2013.
Second, we are formally announcing that our VOIP platform now has a name: SmartVox℠. We haven't dusted off the smartvox.com web site yet, but we will be soon. We'll announce that when it happens.
Third, Bitnetix Incorporated was born on January 8th, 2009. Today is our fourth birthday as a corporation. For those of you keeping count, we actually started in 2006, and we formally celebrate the birth of Bitnetix in July, but this is still a momentous occasion, since restructuring Bitnetix as a corporation was a real milestone in our business development. We are happy to still be here, serving our customers, with innovative new services to help them communicate better.
Lastly, 2012 was the last year that we offered what was a fairly complex billing and pricing strategy for our customers. With 2013 comes a simplified billing structure, additional bundled services at no extra cost, and a reduction in the number of fees we charge our customers. The best part is that we are analyzing each of our customer's current usage to see whether the old style or new style billing will be more advantageous to them, and we will automatically switch our customers to the least costly alternative.
So we hope your holidays were happy and your New Year is prosperous, and we hope to see you at all the networking events, press conferences, and open houses of the future. Here's to the continued growth and success of Bitnetix, our partners, and all of our customers!
Don't forget to follow us on Twitter @Bitnetix!