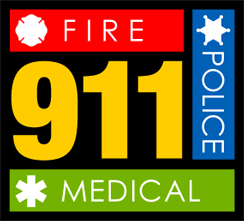 Quick link to the form.
As part of our SmartVox platform, we provide E911 service that allow our customers to dial 911 from their desk phones and be connected to a local Public Safety Answering Point (commonly referred to as a "911 center").  Since it is possible that VOIP telephone numbers are used in a different geographical area that the number is assigned to (for instance, a New York phone number could be used by a company located in Los Angeles), there is a database that is used to register telephone numbers and their physical locations.  This information is then sent to the PSAP when a call to 911 is made, thus providing the emergency responders with contact and address information, similar to when a land line user calls 911.
The FCC requires that this information be obtained for each physical location within a customer's business where SmartVox phones are installed.  Each registration requires one phone number to be designated as the emergency number assigned to that location.  If you have multiple locations, office, buildings, or do business in multiple cities, you will require more than one registration.  If you have a large building at a single location, you may also want to do multiple registrations for an "east door" and a "west door," if that will enable emergency teams to more easily respond to a call from your facility.
Please fill out this form for each registration your company requires.