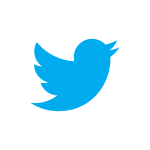 Bitnetix is expanding its social media footprint.  Soon, you will be able to follow us on Twitter and gain access to up-to-date information about our company, our services, and any outages.  This message will be the first of the new, automatic posts to Twitter, but we are not yet open for business on our twitter feed, so don't try to follow us just yet.  We'll be sure to let you know when it's ready.
Postings to our corporate web site (such as this one that you are reading now), updates to our service offerings, and the status of any service outages will be posted to our twitter feed.  We will also use it to provide promotional codes to our followers for discounts on service and equipment as time goes by.
We're excited about this, and we hope you are, too.  Again, don't try to follow us on Twitter yet – wait for the announcement, coming soon.
Bitnetix is The Business of Communication.