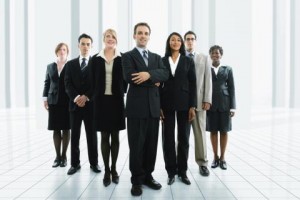 Bitnetix was founded in 2006 and our first VOIP customer was added in 2009 (they are still are a VOIP customer today).  We provide on-site and cloud-based hosted VOIP solutions to small businesses and non-profit organizations throughout New York state, across the country, and around the world.With more than six decades of combined IT, telco, and programming experience among our full-time staff, we strive to provide the right communication at the right time to our customers, and to their customers.  For more information or to speak with someone directly, please
contact us
.  We value your input and will work as quickly as possible to solve your problems.
Bitnetix offers businesses world-class phone functionality at warehouse club prices that, until recently, was available only to large enterprises.  Our capabilities include interactive voice response menus, flexible extension structure, multiple voicemail boxes, "follow me" and smart call routing, time-of-day routing, extension dialing, call transfers, and integration with mobile devices, desktops, and laptop computers.  Bitnetix customers are able to connect all employees as if they were in the same office, improve communications with customers, and increase perceived value in their customer's eyes.
Bitnetix was a finalist for the 2012 Digital Rochester GREAT Award in Communication Technology, and selected to be part of the High Tech Rochester business incubator growth program.  Our founder and CEO has appeared in numerous online and print articles for IT, technology, and VOIP, and he has been invited to return for a second time as a speaker at an international conference held every spring.  Bitnetix is a graduate of The Entrepreneur's Network of New York, now with two members of our executive management team having completed this program.  We were also selected to be part of the initial group of businesses selected for the fast-track SBA Small Business Teaming Pilot Program, and are currently working with the Finger Lakes Procurement Technical Assistance Center to assist with our government contracting opportunities.
Headquartered in Rochester, New York, Bitnetix is privately held and committed to returning a portion of its revenues to local charities every year.
We are the Business of Communication.